WHY CHOOSE ADMIRAL ESTATES?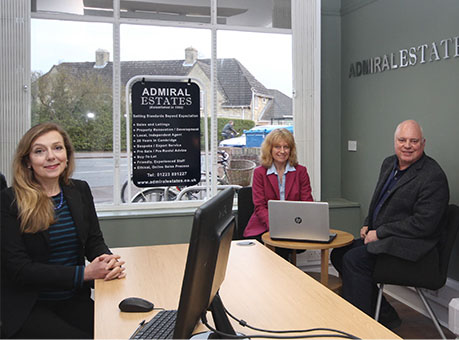 If you would like to talk to a member of our team, telephone 01223 891 227
Admiral is transparent, realistic and flexible. We aim to understand your needs and provide the best tailored, professional advice and service for your property management.
Admiral estate agents Cambridge are an independent, local agent offering a bespoke, specialist service for discerning clients. We combine 20 years local knowledge and experience with state of the art marketing and an integrity culture. Our services include: Property Sales and Lettings, Property Acquisition, Property Development and Renovation in Cambridge and surrounding areas.
Admiral are an independent company providing high levels of customer service and quality client relationships. Admiral employ tried and tested management systems and processes but we haven't forgotten the importance of close control and "the personal touch".  The Admiral team are here to look after your interests and provide quality support. Every member of our team is professionally qualified and a specialist in their field of operation.
Geoff Bowen
Managing Director
Anthony Morley
Admin, Check In, Check Out, EPC's, Floorplans